Nauman Khan, Mohammed Bux and Agnes, our three resident oil geniuses, pulled some interesting data and graphs today.
The first shows the spread as a percentage of spot price (WTI) for NYMEX CL3, CL6, CL10 and CL12 crude oil future contracts. As we had mentioned earlier in the NYMEX contract specification post, CL3, CL6, CL10 and CL12 refer to future delivers 3, 6, 10 and 12 months later.
Here is the big picture of crude oil future spreads on NYMEX from the last six years.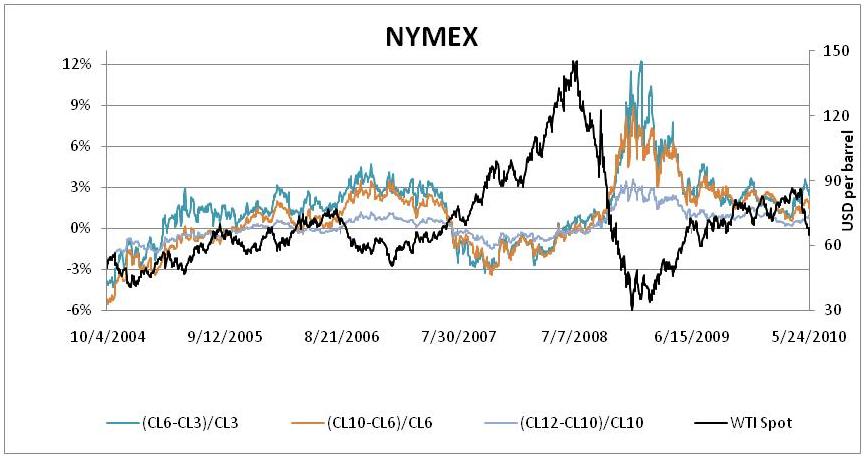 Here is a close up of crude oil future spread from the last 5 months. Against WTI spot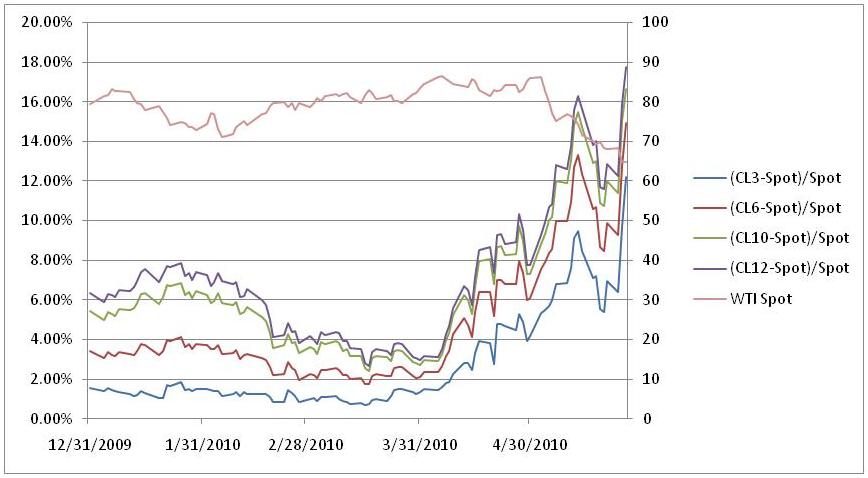 Against each other…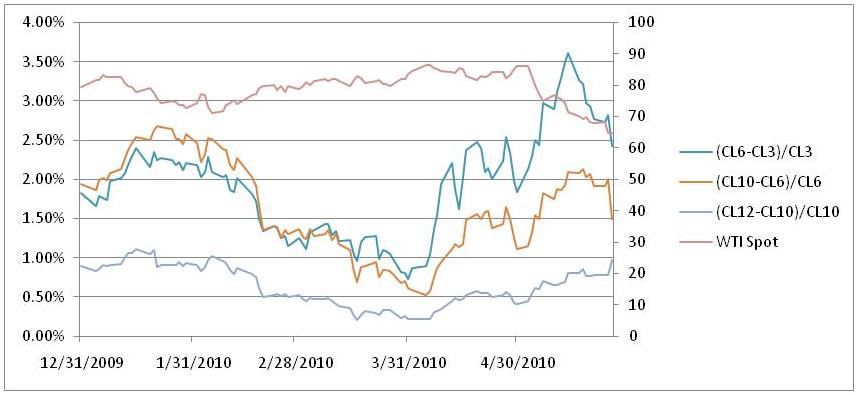 A visual view suggests that every time future spreads rise, price rise with a lag. So are rising future spreads an indication of a similar lagged price rise in the coming weeks. If you look at Analyst opinions, it seems that the trend is that way. Year end 2010 price forecasts are still very bullish and depending on who you ask, range from 78 to 92 US dollars per barrel. But year end 2010 is still two quarters away. From a trading strategy view, will we see a rebound past 80 before 30th June 2010.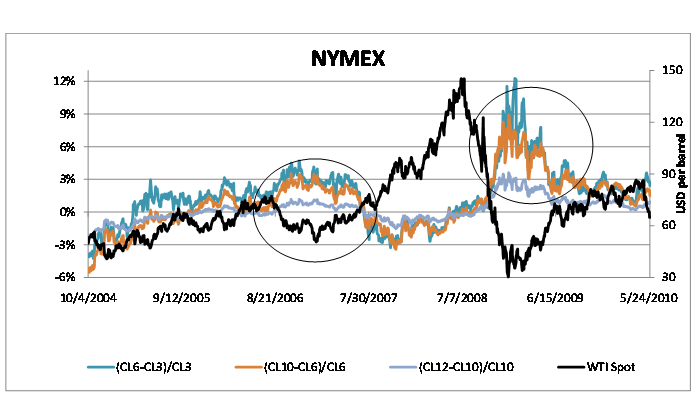 Opinions, reactions, suggestions? Who is willing to put money down on USO options (either ways)?