Earlier this week, I asked if the time was right for Crude Oil to break 74 dollars per barrel on NYMEX and by Friday it was apparent that the time had come to forecast a new low for crude oil prices for next week. Crude broke through 74 US dollars a barrel to trade at 73.46 on Friday at NYMEX. So the question now is when will we break 70 dollars a barrel on NYMEX. Here are some helpful hints.
SABIC, the Saudi Basic Industrial entity fell to a 7 week low, side by side with a 4 week low for the Tadawul All Shares Index.
US crude and petroleum inventories really haven't budged despite a 5%, 3% and 2% and change growth in the last three quarters with petroleum product demand falling off the cliff by about 6% over the last 12 months.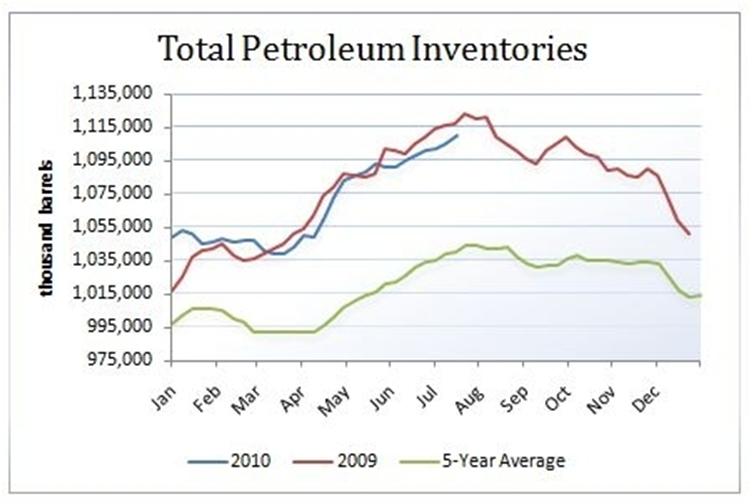 Among other indicators, there is also the 70 to 80 US dollars per barrel and back cycle that we have been witnessing since earlier this year. If the cycle still holds oil should make a new low before the 7th or 8th of September before heading north again.