Here is the data that I spoke about earlier for USD-JPY, AUD-JPY currency pair and crude oil volatility and correlations over the last six years. You can clearly see that oil and the JPY-AUD pair volatility spiked together in 2008, 2009 as well as in the last few months.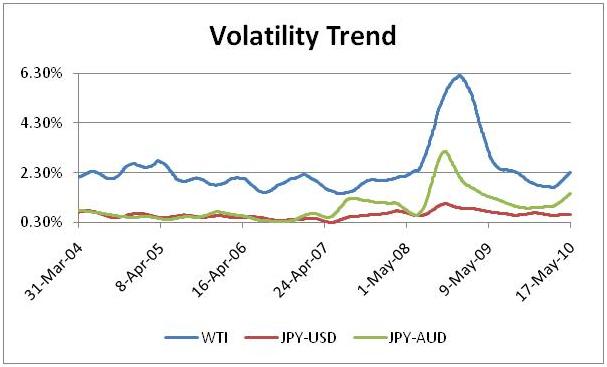 Similarly training correlations has been switching between mildly positive and mildly negative but not strongly negative as I had suspected.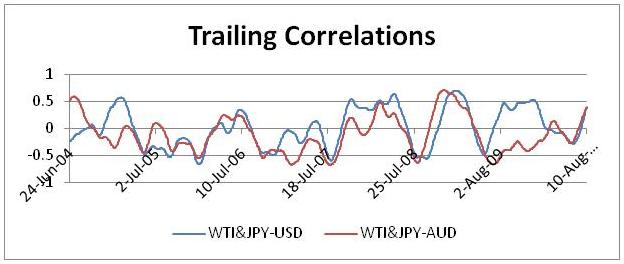 If you look at the underlying data between August 2009 and August 2010 you can see that there has been a period of negative correlation but it is back in the positive domain again. Let's see if the trade idea suggested this morning holds today after the US data release for industrial manufacturing and housing starts today.