Oil and Gold move up as USD weakens again

Monday's trading brought about some surprises. We had seen on Friday that the USD was showing signs of recovery and the crude oil and gold prices were going down. On Monday, WTI crude oil futures closed at $83.08/barrel which is an increase of $1.83 from its Friday's price. The main reason has been some weakening of the USD again. At 0329 GMT, it was trading at $82.81/barrel. Following are the price movements of crude oil during Monday's trading session.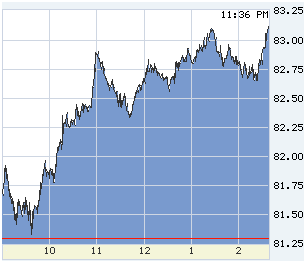 On the other hand, gold price saw lots of variations during the day. Gold for December delivery started off the day slowly but it picked later in the trading session and closed at $1,372.10 which is 10 cents higher than its Friday's closing price. At 0329 GMT, it was trading at $1,369.30 per troy ounce. Following are the price movements of gold during Monday's trading session.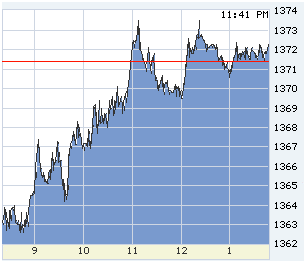 Weakness in the USD has brought about this change in the prices of these commodities. USD, on Friday showed some signs of recovery and they started off the trading session strongly as well but then it gradually started to weaken. At 0332 GMT, USD-EUR exchange rate was $1.3936/Euro. Following are yesterday's movements in the USD-EUR exchange rate .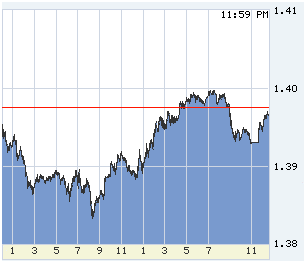 After Monday's trading session we can deduce one thing that, we will be seeing quite a few variations in the USD and consequently in the prices of oil and gold in the next few days. The market is quite uncertain at the moment as to what the correct value of USD should be. We believe as long as the USD-EUR doesn't go above 1.415 or below 1.390 we cannot say for sure that any trend will continue for a considerable time in future.